The Exotic Queen of Green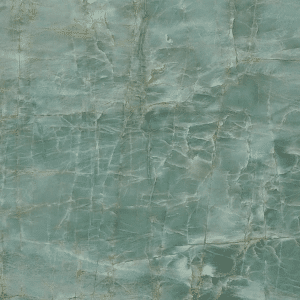 Interior design is never a one-size-fits-all proposition, although to see the amount of shiplap and beadboard used on HGTV, you might start to wonder.
While there are benefits to creating a mainstream interior that appeals to a wide range of potential buyers, you should always try to create living spaces that display your personal style and transform your house into a home you love.
While you don't have to go overboard with every design element, you should choose at least one showstopping piece for each room. Oftentimes, a natural stone surface can serve this purpose well, and Emerald Quartzite is a breathtaking focal point if there ever was one.
This stunning stone, quarried in Brazil, features a tonal background in greens ranging from pale jade to grayish-green to bright emerald hues, with variation across the surface and by the slab. Dramatic striations bisect the surface in shades of white, gold, beige, brown, dark green, and even burgundy and purple, in some cases.
Because of the bold color and movement often found in this striking quartzite variety, it's not always easy to pair, but there are several ways to display Emerald Quartzite countertops to the best advantage. For starters, you'll want to choose a largely neutral backdrop that won't compete with the dynamic appeal of this enchanting stone.
Emerald Quartzite will prove especially eye-catching when paired with an all-white kitchen, adding loads of personality to an otherwise tonal design. Cabinetry in pure white is ideal, as creamy tones might clash with the largely cool palette on display in most slabs.
If you want to draw on the hints of gold and brown in some slabs, consider gold or antique brass hardware and fixtures to highlight this accent color.
Emerald Quartzite will also look lovely atop black cabinetry, adding an element of whimsy to what could be a stoically masculine interior.
However, you might also be surprised by how great this natural stone pairs with wood tones. Slabs featuring deep burgundy or purple tones will look particularly arresting with rich mahogany or cherry wood. You'll have to be very careful here — it will take just the right slab to make a match, but the end result could be extraordinarily beautiful.
As for slabs that tend more toward the green/gray end of the spectrum, consider a nude maple or white oak that adds natural appeal without unduly warming the color palette.
You'll find that quartzite is an ideal choice for busy households, as it's even harder than granite. This strong, durable stone is resistant to heat, UV fading, staining, etching, scratching, cracking, and chipping.
As long as you seal it regularly, quartzite is also easy to clean. A simple daily wipe with a damp microfiber cloth will do the trick, and dust or grime can be eliminated with little more than gentle soap and water.
You can also choose natural stone cleansers for the ease of spray-and-wipe cleaning. Look for products that help to preserve the sealant for double-duty appeal.
If exotic Emerald Quartzite is the perfect natural stone for your kitchen or bathroom countertops, our experts are ready to help you pick the ideal slab. Check out Academy Marble Portfolio for design inspiration and visit one of our showrooms in Bethel, CT, or Rye, NY, to get started today.