White Sparkle Granite - Stunning Stone Option Featuring Tiny Flecks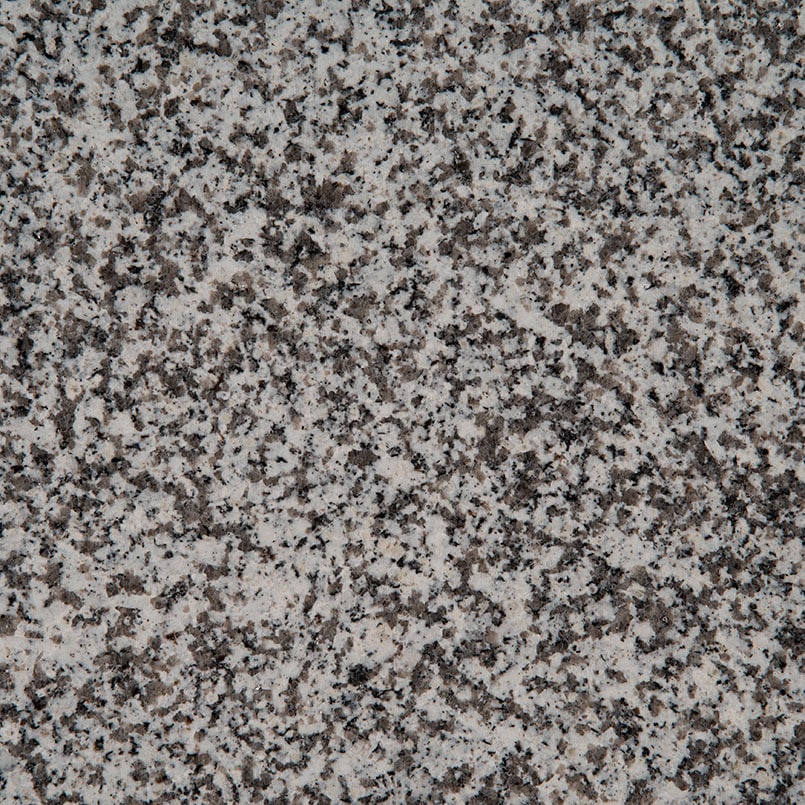 Granite is known for its depth, dimension, and personality, thanks to layers of graining and flecks -- some of which are crystalline that catch the light and the eye. In every regard, dynamic White Sparkle granite does not disappoint. 
This beautiful stone makes for an enticing addition to the kitchen and bathroom, among other spaces. Quarried in Spain, White Sparkle granite is characterized by a blend of cool white and gray tones, sprinkled with spots of black, creating a surface that is light, but not exactly white. 
The effect is bold and dramatic overall, offering dimension that makes your countertops the centerpiece of any interior design. Hints of sparkle throughout add to the mesmerizing allure of this natural stone, which can complement light, dark, and colorful palettes. 
If you love the pristine quality of a tonal, white kitchen or bathroom, but you want to break up the space with a countertop surface with a blend of other natural colors, White Sparkle granite is an excellent choice, providing a slightly darker counterpoint to a design that might otherwise feel visually flat. The variegated surface adds depth and movement to an all-white room, lending a dose of sophistication to this enduringly popular style. 
On the other hand, you might prefer a darker, more masculine interior design, complete with a walnut or ebony wood stain or even black cabinetry. White Sparkle granite fares equally well with this design choice, creating a bright contrast atop darker cabinets. Whether you like a bright or a dark kitchen, this exceptionally lovely granite adds a dose of elegance to your space. 
What if you want to pair White Sparkle granite with a lighter wood? Because White Sparkle granite features cool white and gray tones, you may want to take care when pairing it with warm woods. Because it is neutral, you could technically get away with combining it with just about any wood tone, from golden oak to cherry, but it's going to pair best with cooler, ashier tones. 
As for painted cabinetry, choose colors on the cooler end of the spectrum. Popular kitchen trends like gray, navy, or teal cabinets complement Sparkle White granite well. 
Once you've selected your preferred design elements and your granite has been installed, all that remains is to manage cleaning and maintenance to keep it looking shiny and new for years to come. This is easily done with granite, which is incredibly hard and resilient. 
Granite ranks at about 6-7 on the MOHs hardness scale, which makes it one of the toughest natural stones used in interior design. Granite is naturally resistant to heat, scratching, etching, staining, and other forms of damage, especially when it's been properly sealed. 
Caring for your White Sparkle granite countertops is as easy as wiping up spills with a damp cloth. Tougher spills can be addressed with gentle dish soap and warm water, followed by thorough rinsing and drying with a microfiber cloth. This regimen, paired with regular resealing, will help to maintain the beauty and polish of your gorgeous countertops. 
If you're considering using White Sparkle granite in your home, contact us here or request a complimentary consultation at our Bethel, CT , or Rye, NY location.